NJ CAR has partnered with SpinCarTM to provide dealers with an innovative product that stitches together standard interior and exterior vehicle photographs into an interactive 360° display with tagged, touchable hotspots for web and mobile viewing. This technology puts car shoppers in control of the sales experience, allowing them to spend more time learning about the vehicle features that are most important to them.
The product provides embedded analytics that track every move your visitors make. You'll receive data concerning how many times customers are "spinning" your vehicle and what specific features they find most interesting.
Now, with less effort than ever before, you can quickly and easily produce your own photos, live video, a panoramic interior view and a seamless SpinCar display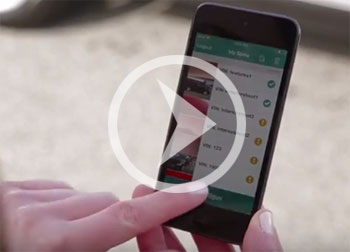 Mobile Capture App Demo Video
With the implementation of the Capture App, you'll cut down on photography time, save money and give your shoppers a more engaging experience!


For more information or to schedule a demo, please contact Mark McAleer at 609.403.7574 or mmcaleer@njcar.org.